It has realy looked like as if Sri Lanka would manage to move into a peacefull future and the Tamils would manage to achieve self determination in a peacefull way. But the ceasfire, officialy still in continuation, was broken more and more until open battles with many people being killed took place in the recent days.
Meanwhile the whole world was witnessing the racist attitude of the Israeli Army in the war staged against the people of Lebanon, but Sri Lanka remains out of the focus. There we can see the Sinhala chauvinism leading to an incedible carnage...

61 schoolgirls killed, 129 wounded in airstrike
[TamilNet, August 14, 2006 04:15 GMT]
At least 61 schoolgirls were killed and 129 were wounded when Sri Lankan Kfir jets bombed a children's home compound in Mullaithivu district Monday morning where schoolgirls were attending a residential course on first aid, reports said. Ambulances were rushing the wounded, many of whom are bleeding badly, to hospitals, sources said. Officials of the Liberation Tigers' Peace Secretariat, briefing reporters in Kilinochchi, described the attack as "a horrible act of terror" by the Sri Lankan armed forces. UN's child agency, UNICEF, and international truce monitors have visited the scene of the carnage.



Read the full text on TamilNet...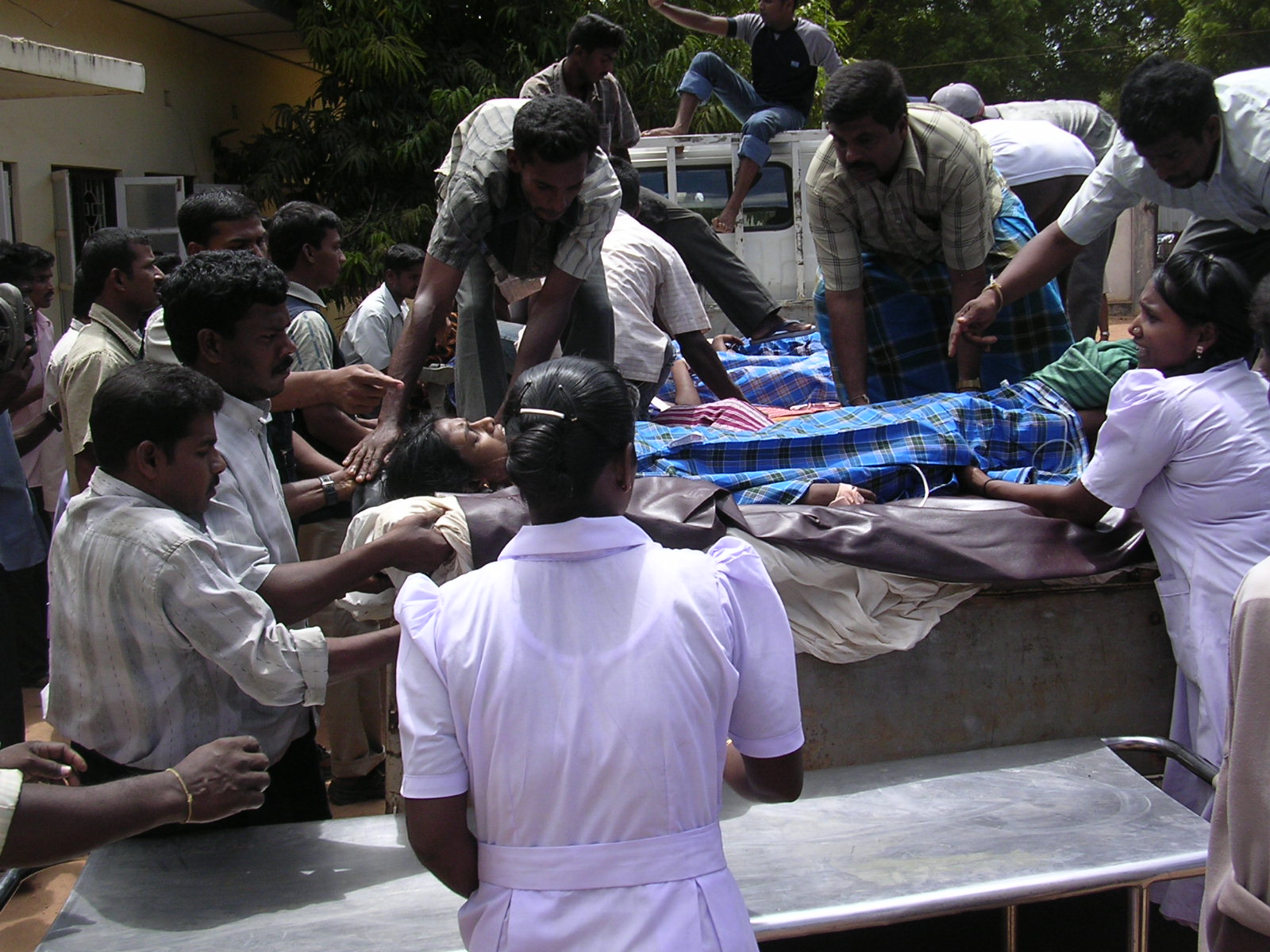 The world must not remain silent to the Sri Lankan Armys war on the Tamil people!